GIVING UP WAS NOT AN OPTION!
As the first German female swimmer, I have conquered the Cook Strait.
47 KILOMETRES AT NIGHT ACROSS THE PACIFIC
Nathalie Pohl is the first German to conquer the Kaiwi Channel
As an open water swimmer, I cross the channels and open waters of this world – one of the most extreme forms of performance swimming. But how did this come about? In my story, I reveal how a childhood dream turned into my current passion.
As a founding member of the non-profit organisation "Menschen brauchen Menschen e.V." (people need people), I commit myself to central social issues – because fellow human beings are close to my heart and deserve support.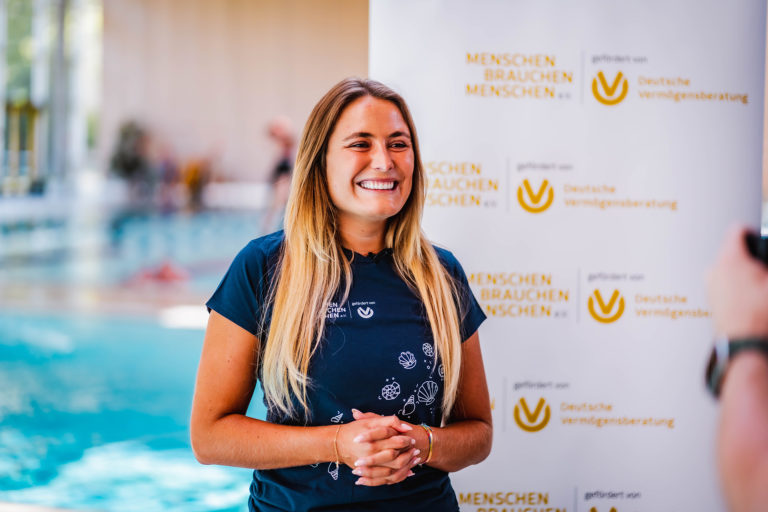 Open waters can be dangerous and unpredictable. With Restube, I always have an extra safety net on my side, so I can push my limits with good conscience.